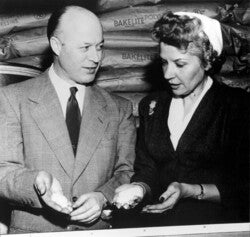 History
Mr. Earl Tupper, the great inventor of Tupperware products, Simply made our own lives better. With his acumen, skill and innovative thinking, started a never-to-end revolution. The Tupperware revolution! In 1946, the Tupperware brand products made their debut and for more than 75 years now, it is still revolutionizing lives across the world. Tupperware introduced the 'Wonderlier Bowl' that gave a start to a revolutionary range of kitchen utensils, it was the was the 1st airtight closure ever invented, which was much lighter and stronger than the traditional glass and potter. In the year 1948, Tupperware products rocketed even higher with the help of Brownie Wise, which understood early on that women needed more options for making a good living. Under her leadership, Tupperware became well-known for offering American women expanded opportunities to earn an income, drive their careers and increase their confidence through building success on their own terms.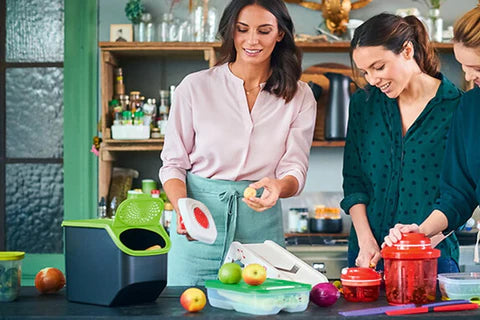 Our Purpose & Vision
Our Purpose Inspire women to cultivate the confidence they need to enrich their lives, nourish their families, and fuel communities around the world. Our vision Ignite a global community, especially women, to realize their best selves through opportunity, enrichment, celebration, and above all else, uplifting relationships. We are committed to accelerating profitable revenue growth for the benefit of all our stakeholders.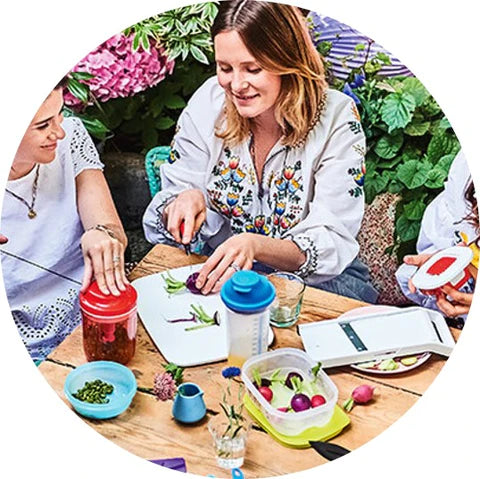 Driven by our Values
Our values are the foundation of what we believe and are passionate about achieving.
• Extend a hand. We lift each other up by empowering women everywhere through life changing opportunities that inspire them to realize their full potential and create their own path.
• Dream big. We are a company founded on innovation. We remain as committed as ever to bringing groundbreaking ideas, products and opportunities to the world.
• Succeed together. We are a diverse community that pulls together as a single, strong team. We collaborate freely and share in each other's achievements and success, creating our Chain of Confidence.
• Celebrate each other. We are proud in each other's success and know that every achievement is worth celebrating. We recognize milestones large and small, together as one community.
• Do right by others. We act and speak with integrity and never forget that we are accountable to the Tupperware Family of Sales Force, Associates, Consumers, and Investors.
Shop Now